Fallen, book two
(I reiterate that it's been awhile since I read this one, but my review still sounds like an accurate representation of my opinion. Enjoy!)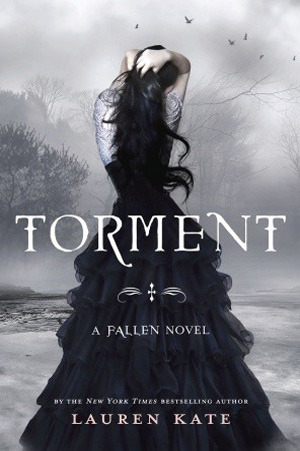 How many lives do you need to live before you find someone worth dying for?
In the aftermath of what happened at Sword & Cross, Luce has been hidden away by her cursed angelic boyfriend, Daniel, in a new school filled with Nephilim, the offspring of fallen angels and humans. Daniel promises she will be safe here, protected from those who would kill her. At the school Luce discovers what the Shadows that have followed her all her life mean – and how to manipulate them to see into her other lives. Yet the more Luce learns about herself, the more she realizes that the past is her only key to unlocking her future . . . and that Daniel hasn't told her everything. What if his version of the past isn't actually the way things happened . . . what if Luce was really meant to be with someone else?
MY RATING: 3 STARS
I have to say, I didn't like this one as much as Fallen. I can't quite put my finger on it, other than it just felt tired. The interaction between Luce and Daniel was always the same, there were occasional insights into Luce's past lives that seemed to slow things down rather than add momentum, and Lauren Kate keeps her readers on a string and refuses to answer even the most trivial questions! I can understand not wanting to give away too much, but you have to give your audience some information, for Pete's sake, or else they'll just walk away in disgust. Can we please be trusted with a few details? Why is Luce so important in the war between Heaven and Hell? Why does it seem like there's more than a truce between Daniel and Cam? And when are we going to learn a little more about Luce's and Daniel's history other than "she turns up, they fall in love, and she dies…again?" I'm halfway through the series, and still feel like I just started it. Not good! There were redeeming moments, but it's a shame I can't think of them so much because my complaints get in the way. Ah well, there's still two books to go, so the series might spring back. You just never know.